Our culture
When you join Signant, you'll find a culture where you're supported to make a positive impact on the world, right from the start.
We are reimagining the future of clinical research through technological innovations in one of the most exciting sectors in the world.
Our life-changing work is powered by people like you – curious, adaptable and driven to make a difference.
You'll thrive in our welcoming and inclusive culture where we give everyone the confidence to be whoever they want to be.
We celebrate our differences and welcome people from all different walks of life.
"The work we do is interesting and meaningful. We have a really good environment with people helping each other. Our culture is positive, friendly and forward-thinking." Stephen Nigolian VP Performance HR Tech and Global Rewards
Find out more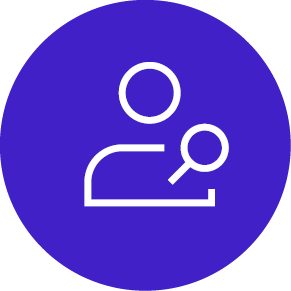 WE'RE LOOKING FOR PEOPLE WHO CAN LIVE AND BREATHE OUR VALUES
These guiding principles shape our behaviors and the way we work together.
Here they are, and what they mean for each of us.
OUR VALUES
MAKE THE
DECISION
I am a trusted guide who helps navigate complexity with facts and experience.
CELEBRATE
MISTAKES
I am purposeful, with clear direction, but always adjusting and refining; I embrace mistakes in a way that helps me and those around me grow.
COMMUNICATE
TRANSPARENCY AND INCLUSIVITY
I am empathetic and humble – always in touch, always clear, and always listening.
COUNT
ON ME
I am expert, accountable, and confident enough to lead change without being the center of attention.
I support the diverse voices and experiences of all team mates, partners and customers.
JOIN THE BEST TEAM OF YOUR LIFE
We're looking for people who are excited by the potential to make a difference in the world. You don't need to have a clinical background to thrive at Signant. You need to be decisive, be open to celebrate mistakes, be someone your team can count on and communicate transparently and inclusively. Most of all you need to be yourself. We'd love to hear from you.
Apply Now